$169 – 239
Apostille-Authentication from USA for First Document
$139 – 199
Apostille-Authentication from USA for Additional Documents
$239
Apostilla from Mexico for First Document
$199
Apostilla from Mexico for Additional Documents
$339
Additional Embassy Legalization for First Document (if needed)
$289
Additional Embassy Legalization for Additional Documents (if needed)
$59 – 89
Certified Translations by a

"Perito Traductor" from Mexico

$139 – 165
Certified Translations by a

"Traductor Jurado" (Ministerio Asuntos Exteriores Cooperación of Spain)

$59
U.S. Overnight Shipping (FedEx/UPS)
$89 
Mexico Overnight Shipping (DHL/FedEx/UPS)
$119 
International Shipping [1-4 Days] (DHL/FedEx/UPS)
$15
Notary Public Acknowledgment (if needed)
$139
Additional Copy Certification from Mexican Notario Publico for First Document
$89
Additional Copy Certification from Mexican Notario Publico for Additional Documents
$189
Additional Dept. of State Authentication for First Document (if needed)
$139
Additional Dept. of State Authentication for Additional Documents (if needed)
$189
Obtain New Vital Record Certificate from County Recorder (if needed)
$189
Obtain New Consular Report of Birth or Death Abroad(if needed)
$89+
San Diego County Mobile Notary Public Service (if needed)
---
We understand the importance of affordability when it comes to Apostille services. That is why we keep our rates low while making sure we can do our best work for you. We pride ourselves on making the whole process easy and stress-free, especially if you're dealing with a last-minute situation. Paperwork can be a slow, frustrating process, and it's very important for us to be a relief — a point at which you can relax in the knowledge that we're going to move quickly and do everything right the first time.
Because the Apostille process involves more than one step, it can take a few days depending on what needs to be done, but it's usually approximately 1-7 Business Days plus any Air Shipping time (typically Overnight for Domestic and Priority 1-4 Day for International). We will always do our utmost to match your timeline. As you'll see in our table of rates, we offer extra services, including certified translations into multiple languages like Spanish by an Official Mexico Translator "Perito Traductor," Mobile Notary Public services in San Diego, and a multiple document scale.
These numbers include all fees charged by the Secretary of State, County Clerk Recorder, Dept. of State Office of Authentications, or any other government agency. By getting all of our fees in a lump sum, we keep the apostille process as simple as possible for you. At the end of the day, we want to deliver documents with seals that will send them flying through whatever process comes next. Let us be your document verification and authentication allies — order today!
Complete Spectrum Of Apostille Services!
As you can see above, 123 Apostille offers a complete range of services for your convenience. We can process your documents, whatever you may need, including the following:
Official apostille or authentication of your first document from the United States, from any of the 50 states or from Washington, DC.
Official apostille or authentication of any additional documents from anywhere in the United States.
Official apostilla from Mexico, for your first or additional documents, for your Mexican documents that need to be reviewed by agencies in the United States or other nations.
When required, embassy legalizations of your first or additional documents.
Certified translations between Spanish and English, utilizing language corresponding to what's spoken in Mexico or Spain, depending on the specific need.
Overnight shipping of your processed documents in the U.S., Mexico, or an international destination.
Additional services including copy certification, notary public acknowledgment, or Department of State authentication.
In addition to working extensively with all 50 U.S. states, Washington DC, Mexico, and international agencies, we are dedicated to serving our communities here in San Diego! If you need any type of mobile notary public service here in America's Finest City, be sure to contact 123 Apostille. We have the experience and expertise to help you.
When You Order
You may be wondering what happens after you place your order with us. We want to put your mind at ease that we will safeguard your sensitive documents and treat them with utmost care. Here's what you can expect after you place your order.
We will thoroughly review your order and your documents, making sure we have all that we need.
If anything is unclear, if we have questions, or if we need to reach you for any reason, we will contact you to obtain clarification or additional information.
Processing of your documents may involve different steps on our part. We may need to contact a specific agency, or we may have to do translations for you, depending on your particular order.
We also ask for your patience with us while we carefully process your request. While certain orders can be fulfilled as same-day transactions, most require multiple days (even 7 or more days) depending on the nature of the request, the complexity of the transactions, and the specific nations and agencies we need to deal with.
However long it takes to complete your order, know this: It will be done completely, correctly, and with high attention to detail!
Our satisfied customers can attest to the care and attention we give each and every order. Our business is to turn your documents into official, legal, and authenticated papers that will be accepted by the agencies and countries that request them. We're very proud of the work that we do and of being able to help individuals just like you, day in and day out!
Why Work With 123 Apostille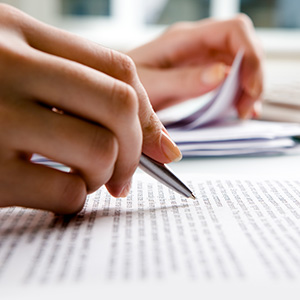 We invite you to work with us when you need the job done correctly, the first time! Here are several reasons to work with 123 Apostille:
Our rates are affordable.
Our attention to detail is impeccable.
We are highly experienced and excellent at what we do.
We regularly work with all 50 states, the U.S. capital, Mexico, and nations all around the world.
We take good care of our clients and their important documents.
We specialize in getting you the document apostille, authentication, legalization, certification, or authorization that you need for your specific purposes.
If you would like to learn more about what we do and how we can help you, please take a few moments to browse through our site. If you still have questions, we invite you to contact us directly so that we may address your particular inquiry. Our goal is to get you the authentication that you need for your international dealings. Reach out to 123 Apostille today!